INVISALIGN® FOR TEENS IN North Carolina
Clear Aligner Treatment for Teens
Being a teenager is filled with a lot of fun and great experiences. Often teens develop friendships that last a lifetime. They also get involved in activities like sports and school plays.
But being a teenager is also a very stressful time as many teens struggle with self-esteem issues, especially when they feel they look different than their friends. And a crooked smile or overbite can often be the main culprits of their anxiety.
Invisalign® for Teens is often a great solution for teens requiring orthodontic treatment. Invisalign® is a popular alternative to braces that is becoming more and more requested for our teenage patients. Teen aligners go virtually unnoticed during treatment and allow you the confidence of showing your smile every day without metal brackets and wires.
Originally, Invisalign® required that all of the permanent teeth have fully erupted in the mouth. Invisalign® for Teens now accommodates for the continuing and natural eruption of the permanent teeth while still providing the kind of effective tooth realignment offered by traditional teen braces.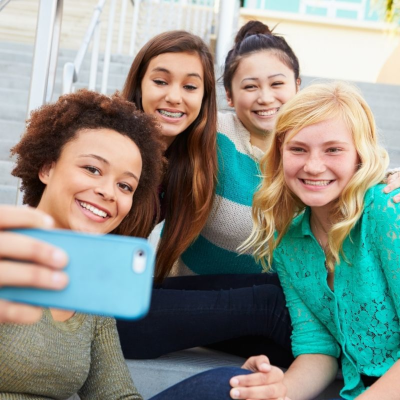 ---
The Treatment Process
Your teen's smile journey begins with a scan or impressions. We will develop a complete digital treatment plan to plot your teen's best smile with care from start to finish.
The Aligners
Your teen will receive Invisalign® for Teens clear aligners created with the Invisalign® system's proprietary SmartTrack® material. Throughout treatment, you can monitor your son's or daughter's compliance through an indicator on the aligner. Your teen will wear the aligners for 22 hours per day, but can easily remove them so there are fewer interruptions to their lifestyle.
---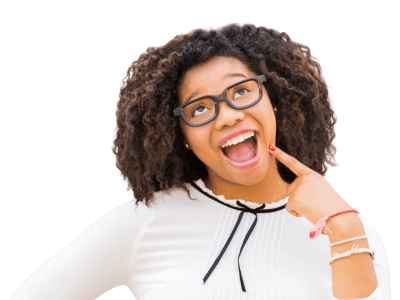 The Transformation
As your teen progresses through treatment, their smile and life will transform through a series of small, expertly designed shifts. And with the Invisalign® Guarantee, you have the option to switch to wires and brackets if your teen decides against Invisalign® treatment within the first six months.
Invisalign® for Teens treatment can give your teen a better teeth-straightening experience when compared to traditional braces.
Corrects both simple and complex teeth-straightening cases.
Covered by orthodontic insurance.
Proprietary innovations provide up to 50% shorter treatment times.*
No pain from rubbing brackets or broken wires and fewer unexpected orthodontist visits.
Continue to enjoy all of the foods and activities they love.
Removable trays allows you to eat what you want and makes for easy brushing and flossing.
Two times more likely to have a boost in self-esteem.
Schedule your FREE consultation today to learn more about Invisalign® for Teens.