Triad Orthodontics - North Carolina Team
---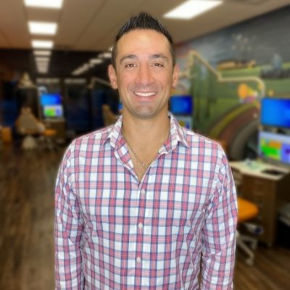 Matthew Morrone, DMD
Matthew Morrone, DMD - Orthodontist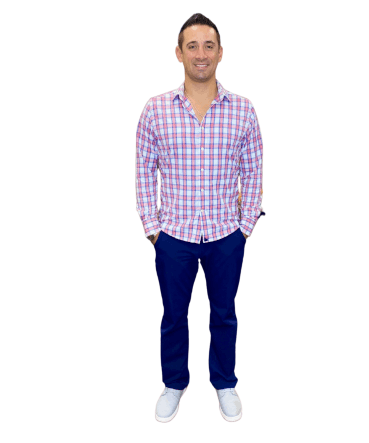 Dr. Matthew Morrone – call him Dr. Matt – was born in West Virginia, but spent most of his childhood in Paris, Texas. He returned to WV to complete his undergraduate degree at West Virginia University, where he also played baseball. Never one to underachieve, he also graduated Magna Cum Laude.
He ventured a little bit south to go to dental school at East Carolina University School of Dental Medicine. He knew he wanted to become an orthodontist, so he quickly started his orthodontics residency training at Seton Hill University, receiving his certificate in Orthodontics and Dentofacial Orthopedics and a Master of Science in Biology. After completing his residency, he successfully became board certified and is proud to be a diplomat of the American Board of Orthodontics.
Dr. Matt's grandfather was a dentist and so he developed an interest in dentistry from a very young age. While in orthodontic treatment as a teenager, he was fascinated by the transformation in his own smile. This sense of curiosity and excitement never waned, he still loves to expand his knowledge in newer orthodontic technologies and techniques.
Dr. Matt practices out of the Thomasville and Winston-Salem offices exclusively.
Travel Buddy Dr. Matt loves traveling with his wife, Jenna.
Lake Life Weekends are meant for boats and lakes!
Hit the Gym Staying active is important to Dr. Matt, so he can keep up with our patients all day long.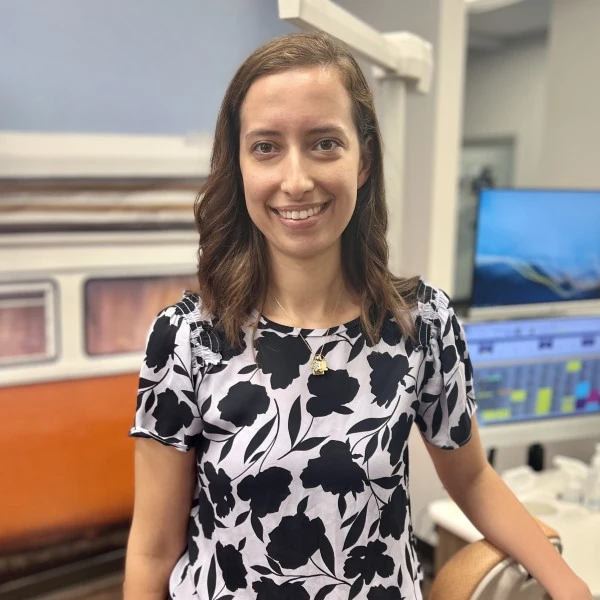 Lea Sarment, DDS
Lea Sarment, DDS - Orthodontist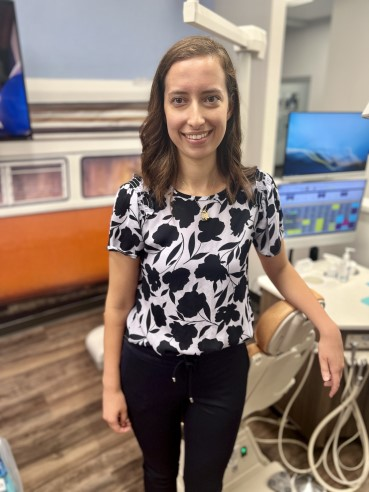 Dr. Lea Sarment was born in Paris, France and moved to the United States when she was two years old. She attended Virginia Tech where she received her Bachelor of Science in engineering in 2017. She then graduated from the University of Michigan College of Dentistry with a DDS in 2021.
She loved orthodontics, and it was without hesitation that she then attended the University of Iowa and received her certificate in Orthodontics and Dentofacial Orthopedics and Master of Science in 2023.
Dr. Lea's love for dentistry arose because both her parents are dentists! Not only did she regularly hear about teeth at the dinner table, but she also passed out toothbrushes on Halloween!
Dr. Lea grew up knowing that orthodontics was her passion because it was the perfect combination of medicine, engineering, and art!
Favorite Hobbies Her favorite hobbies include knitting, crocheting, and sewing
Favorite Food Dr. Lea is a vegetable lasagna lover
Fun Fact She was born in Paris, France!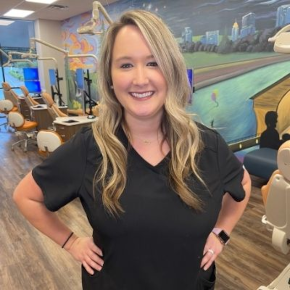 Tracie Lambe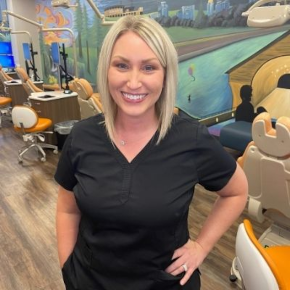 Tina Williams
---